:: ECS Tuning :: NEW!! Kohlefaser Luft-Technik Intake System | Audi 8V A3
05-04-2017, 02:19 PM
:: ECS Tuning :: NEW!! Kohlefaser Luft-Technik Intake System | Audi 8V A3
---
The ECS Tuning MK7/8V Kohlefaser Luft-Technik (Carbon Fiber Air Technology) Induction System, is a premium in-house designed engine aspiration product that not only delivers remarkable power gains, but also blends automotive engineering into an artistic canvas of underhood beauty.
Our system is constructed of premium materials and utilizes the most advanced development methods available to date. Our system is engineered to fit exactly like OEM with simple hand tools and includes all new installation hardware.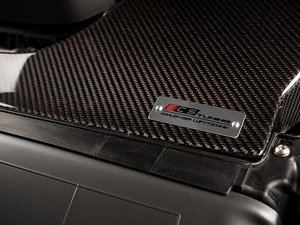 PERFORMANCE:
Dyno Tested ECS Shop MK7 GTI with COBB Stage 1+ 93 Octane Software, ECS Turbo Outlet and Throttle Body Charge Pipe Kit and Milltek 3.0" Turbo Back Exhaust System
Maximum Gains: +12.0 Wheel Horsepower @ 6,000 RPM and +9.0 Ft/lbs of Wheel Torque @ 5,200 RPM
Peak Gains: +8.0 Wheel Horsepower @ 5,300 RPM and +6.0 Ft/lbs Wheel Torque @ 2,800 RPM
Largest peak HP and Torque gains are between 4,500 and 6,800 RPM for consistent mid to top-range boost in power!
Turbocharger efficiency is also improved by reducing restriction ahead of the compressor, resulting in less boost pressure needed to produce more power. At 6,000 RPM the ECS Kohlefaser Luft-Technik Intake made +12.0 WHP over the stock intake system with 1.8psi lower boost pressure.
Breathe Easy
Click

HERE

to order or for more information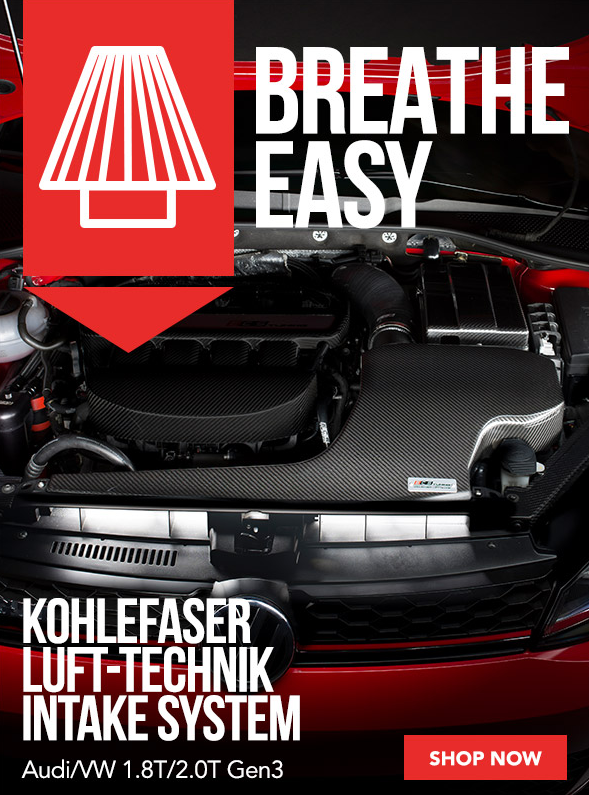 Fits:
Audi 8V A3 1.8T & 2.0T (2015+)
***For vehicles without Secondary Air Injection Only*** If your vehicle has Secondary Air Injection, you will also need to purchase our SAI Adapter Kit - ES#3175226.
Let me know if you have any questions.
Jason
Thread
Thread Starter
Forum
Replies
Last Post