From now until March 5th, 2018 SAVE on your ECS Clutch Kit!
Click HERE for your TT 180hp ECS Stage 1 Performance Clutch Kit with Lightweight Flywheel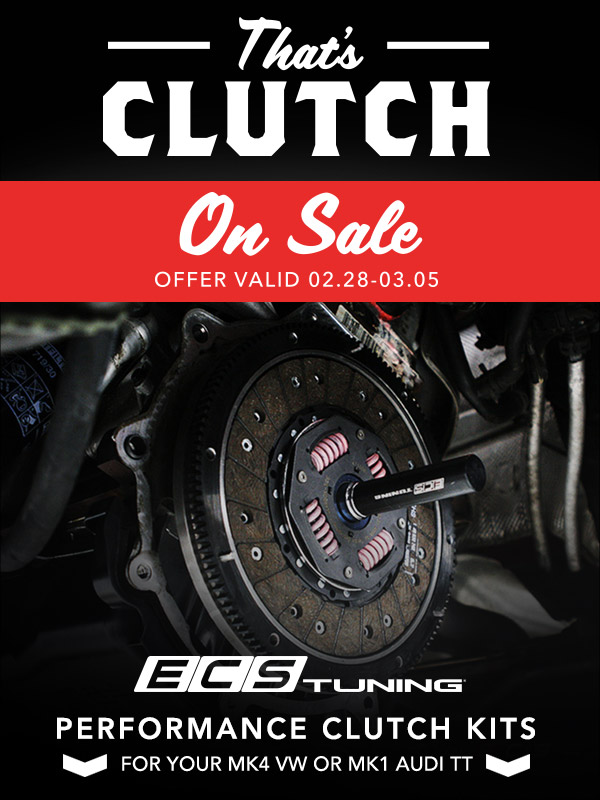 If you are looking for the next step in power output for your VW or Audi then you will need a way to put that power to the ground.
ECS Performance Clutch Kits are lightweight and durable, ready to help you transfer high-horsepower to the ground on the street or the track.
Click HERE for your TT 180hp ECS Stage 1 Performance Clutch Kit with Lightweight Flywheel