Horn blasts and sideswipe near misses during lane changes are scary stuff. If you're lucky, all you get is a massive dose of horn before swerving back to your own lane. Where did HE come from?
ECS heated Blind Spot mirrors expand your rear vision area to include that guy shadowing your quarter panel.
Easy to install, these mirrors look good, and make merging with traffic a non-contact sport.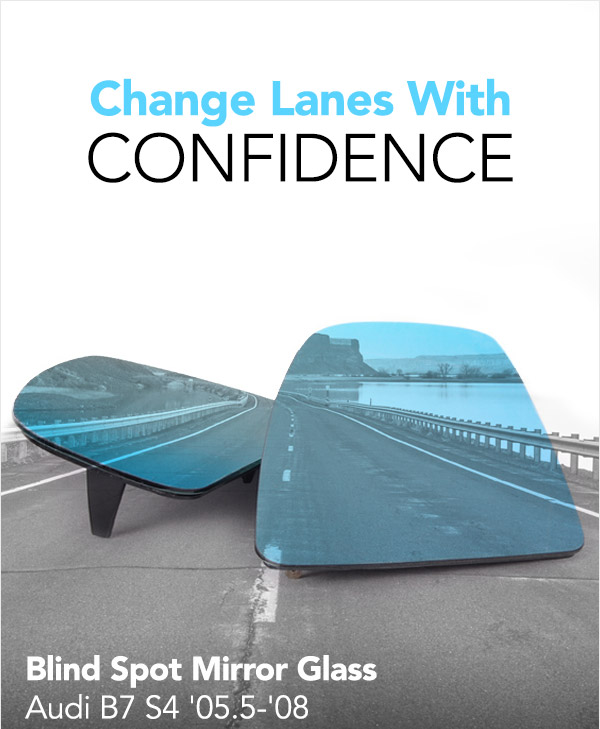 Click HERE for your Audi B7 S4 2005.5-2008 Euro Blind Spot Mirror Glass