Back in Stock!! The ECS Ultimate Adjustable Short Shifter! | Free Shipping
01-18-2018, 12:43 PM
Back in Stock!! The ECS Ultimate Adjustable Short Shifter! | Free Shipping
---
ECS Adjustable Short Shifters For Your Audi
Shift into 2018 with ECS Adjustable Short Shift Kits for your Audi!
Control your perfect shift feel and enjoy your Audi like never before by tailoring the driving dynamics to your ideal preferences.
The latest stunning release by the expert engineers at ECS Tuning.
The 6-Speed Adjustable Short Throw Shifter provides up to a staggering 47% throw reduction that is combined with a 75mm shift **** height adjustment range.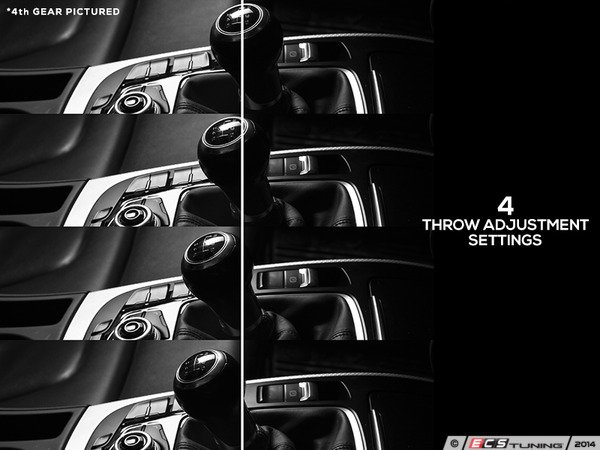 A gorgeous piece to look at in itself, the ECS shifter's beauty is surpassed only by its precise construction and advanced functionality.
Constructed primarily from billet 6061-T6 aluminum for structural strength and weight savings, the unit is designed to withstand the hardest of shifts and retain the use of your OE shift ****.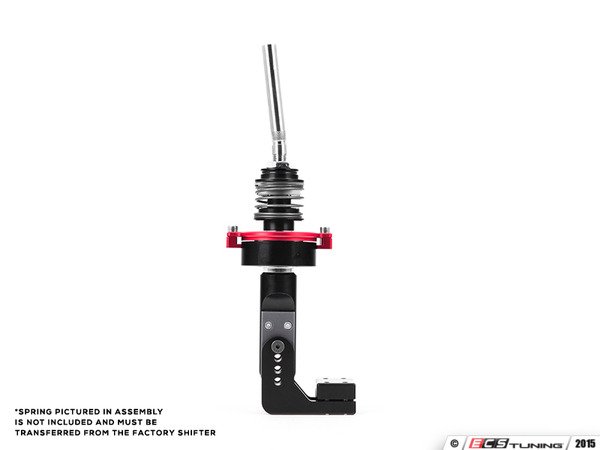 Click HERE to shop the ECS Adjustable Short Shifters For Your Audi Audi B8 A4/S4/A5/S5 (2009-2016)
Thread
Thread Starter
Forum
Replies
Last Post