Today's modern cars were made with complex tools that only dealerships have on hand.
This forces one to take their vehicle to a dealer in order to get routine service.
With these new tools from Schwaben, you can do this service yourself.
With this new wiper arm extractor kit, you won't have to insert a pry bar between your windshield and the arm and try to painfully remove them!
Simply slide the tool around the base of the wiper arm, tighten the adjuster and remove the arm!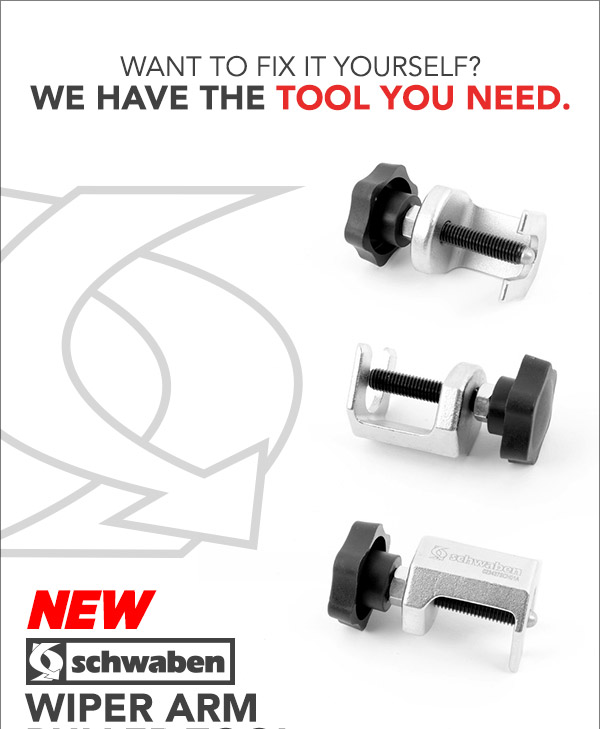 Click HERE for your Audi Windshield Wiper Arm Puller

Click HERE for your BMW Windshield Wiper Arm Puller

Click HERE for your MINI Windshield Wiper Arm Puller

Click HERE for your Mercedes Benz Windshield Wiper Arm Puller

Click HERE for your Porsche Windshield Wiper Arm Puller

Click HERE for your Volkswagen Windshield Wiper Arm Puller