:: ECS Tuning :: Turbo Muffler Delete | FREE Shipping
08-09-2017, 01:47 PM
:: ECS Tuning :: Turbo Muffler Delete | FREE Shipping
---
Modern 2.0T Audi models come from the factory with a power robbing OEM turbo muffler to reduce turbocharger harmonic noise.
Many have developed a simple method of bypassing your restrictive factory turbo muffler with a single billet aluminum piece.
The Turbo Muffler Delete eliminates the vented OEM muffler tube, allowing air to pass uninterrupted through the compressor outlet.
This dramatic increase in airflow allows the turbo to operate more efficiently while enhancing the sound characteristics of your engine.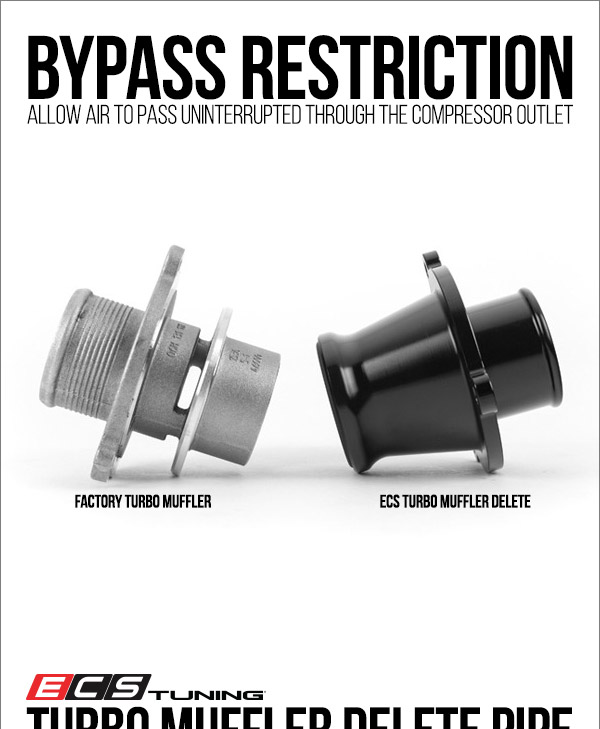 Click HERE for your Audi 8V A3 2.0T 2015+ Turbo Muffler Delete

Click HERE for your Audi 8V A3 1.8T 2015+ Turbo Muffler Delete

Click HERE for your Audi 8V S3 2015+ Turbo Muffler Delete
10-27-2017, 11:28 AM
---
Thread
Thread Starter
Forum
Replies
Last Post