New ECS 4" Exhaust Tips For Your Audi B9 A4/A5
Do you like (or even LOVE) your stock exhaust, but when you look at the stock tips you just feel disappointed?
Us to.
So we assigned an engineer to make a perfectly fitting exhaust tip upgrade.
No cutting
No hassle
Remove Old
Install New
Smile!
ECS 4" Exhaust Tips with Stock Diffuser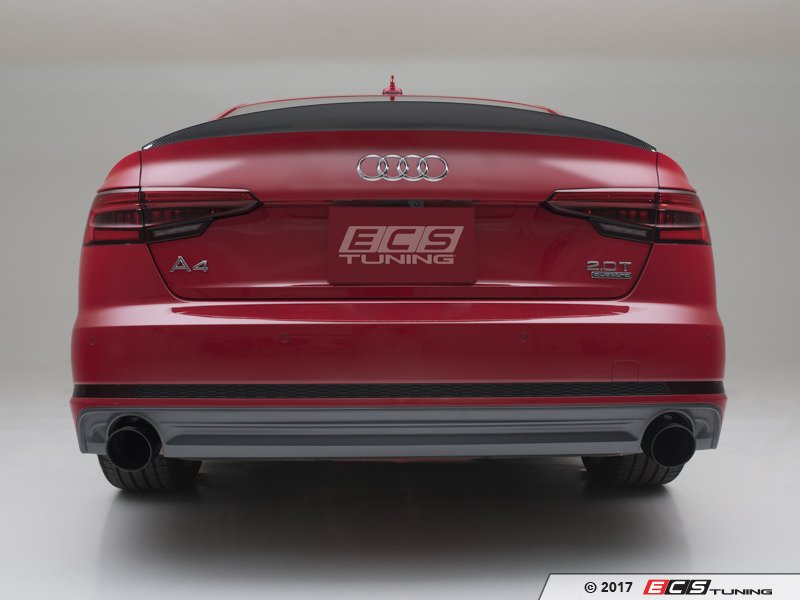 ECS 4" Exhaust Tips with ECS Carbon Fiber Diffuser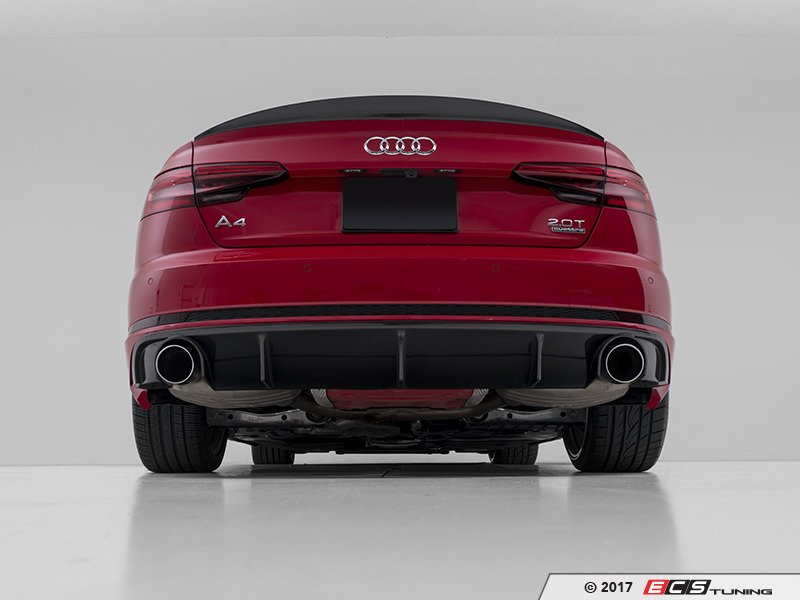 ECS 4" Exhaust Tips with Stock Diffuser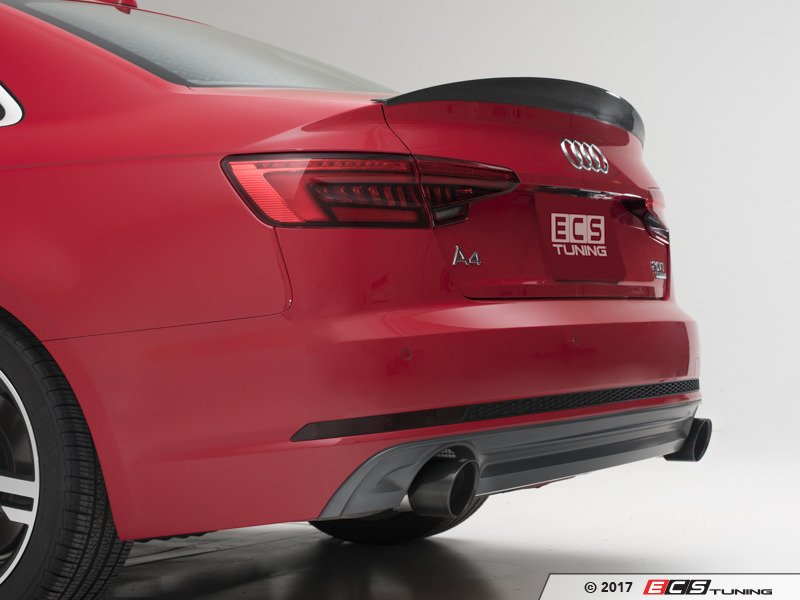 ECS 4" Exhaust Tips with ECS Carbon Fiber Diffuser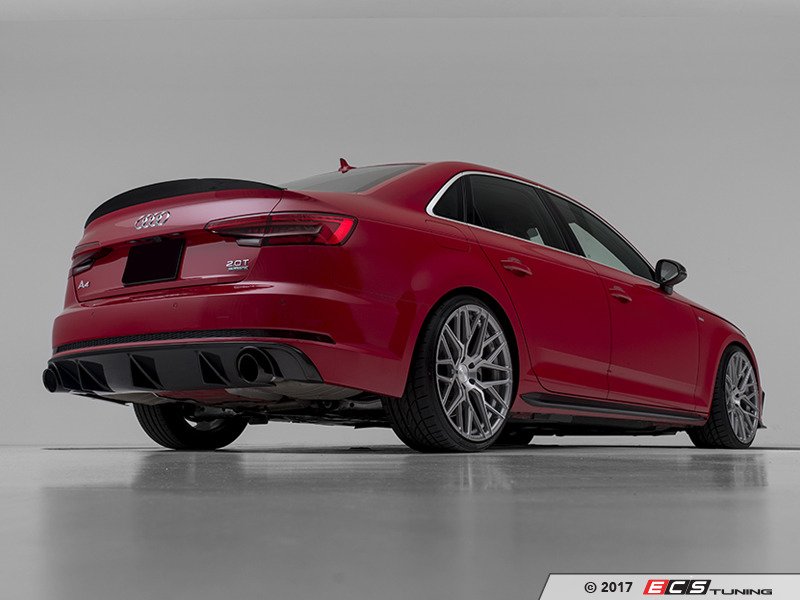 Click HERE for your ECS 4" Exhaust Tip Upgrade for the Audi B9 A4

Click HERE for your ECS 4" Exhaust Tip Upgrade for the Audi B9 A5