Twopedalwarrior - A6 Avant Build Thread
02-21-2013, 12:05 AM
Join Date: Jan 2013
Posts: 320
Twopedalwarrior - A6 Avant Build Thread
---
Now this is an Audi and Mazda MX6 combo update. I've ordered the new 5Five Morimoto Ballasts and XB35 Morimoto bulbs which will go into the MX6. The Audi will get the 3Five Morimoto Ballasts w/ 3Five bulbs.
The Audi right now has H1 halogen projectors, and due to the canbus design I'll also be adding the proper relay so it doesn't go stupid with bulb alerts. I've also bought some AMP extensions from url=http://www.theretrofitsource.com]The Retrofit Source online: headlight upgrades for all applications[/url]. FYI for those who are reading this for the first time.
The Retrofit Source online: headlight upgrades for all applications
makes the Morimoto ballasts that come with the quick strike, instant on HID system vs the slow to warm up ebay cheap brand
In addition to the new HID set, I've also ordered the new Cree LED H3 Bulbs for the Audi's projector based fog lights. These things are sick for the amount of light output they have, and the build quality is second to none. Pix below. I will post some before and after shots to show the difference in the Audi.
In my Mazda MX6 I am running ECode projectors and I am keen to see what the HID upgrade will be in the Audi's halogen reflective bowl. Not sure about the hotspots yet. I will be doing the work tomorrow or this weekend and will post before and after shots of Halo vs HID
12-28-2013, 01:13 PM
Join Date: Jan 2013
Posts: 320
---
Been a while since I've posted, and wanted to do an updated.
I did a lens swap on my projectors last night. I used lenses from a Mazda MX-6 ECode headlights from Germany (Spare set of lenses) Here are the differences between the Audi and Mazda ESpec Lenses
Audi in the front, and Espec in the back. Not all Audi lenses are like this. This is a typical fogged glass projector for halogen projectors, same style of lens found in the other halogen style projectors. The cut off will blur more at a distance and not retain its sharp cutoff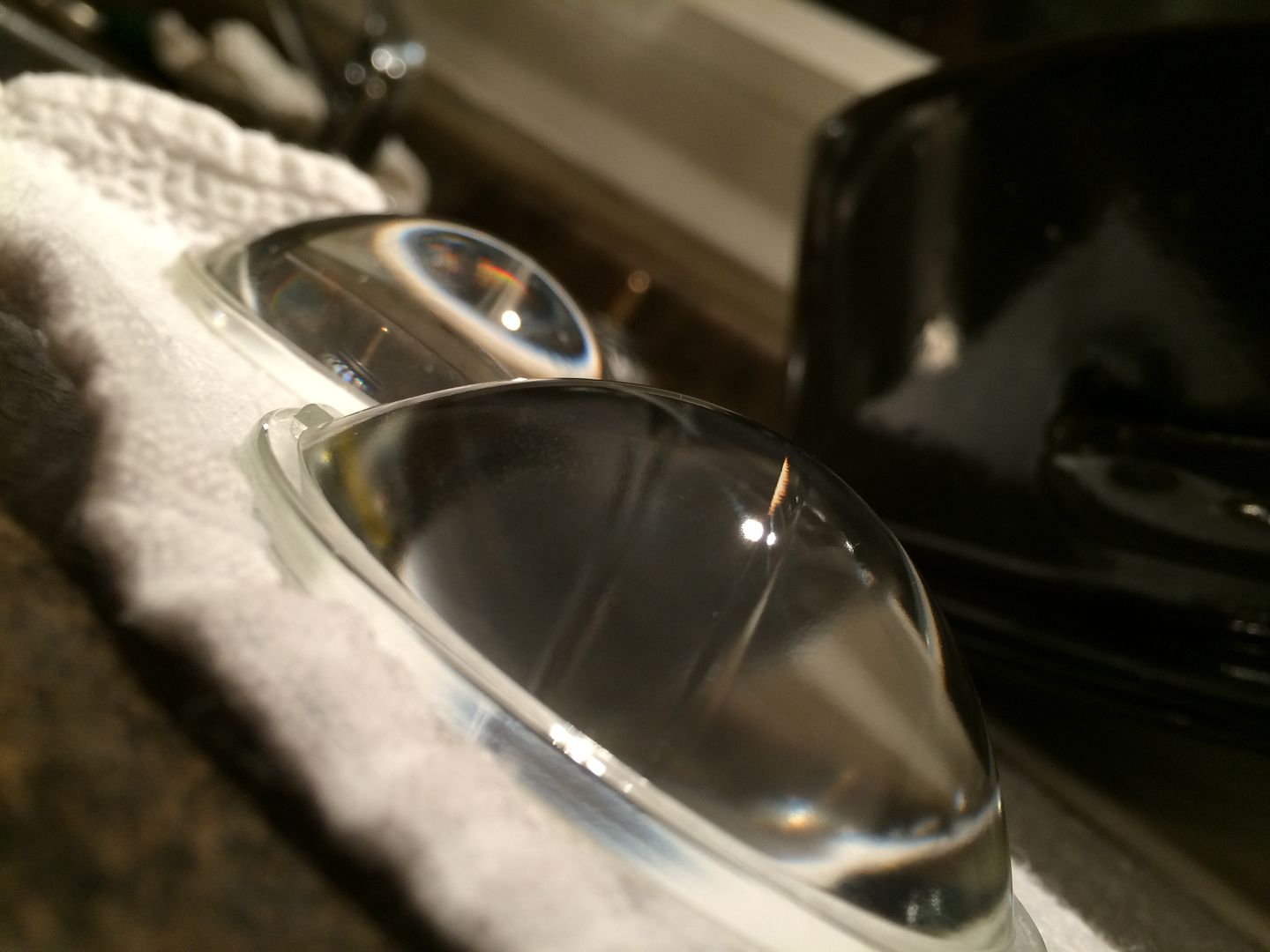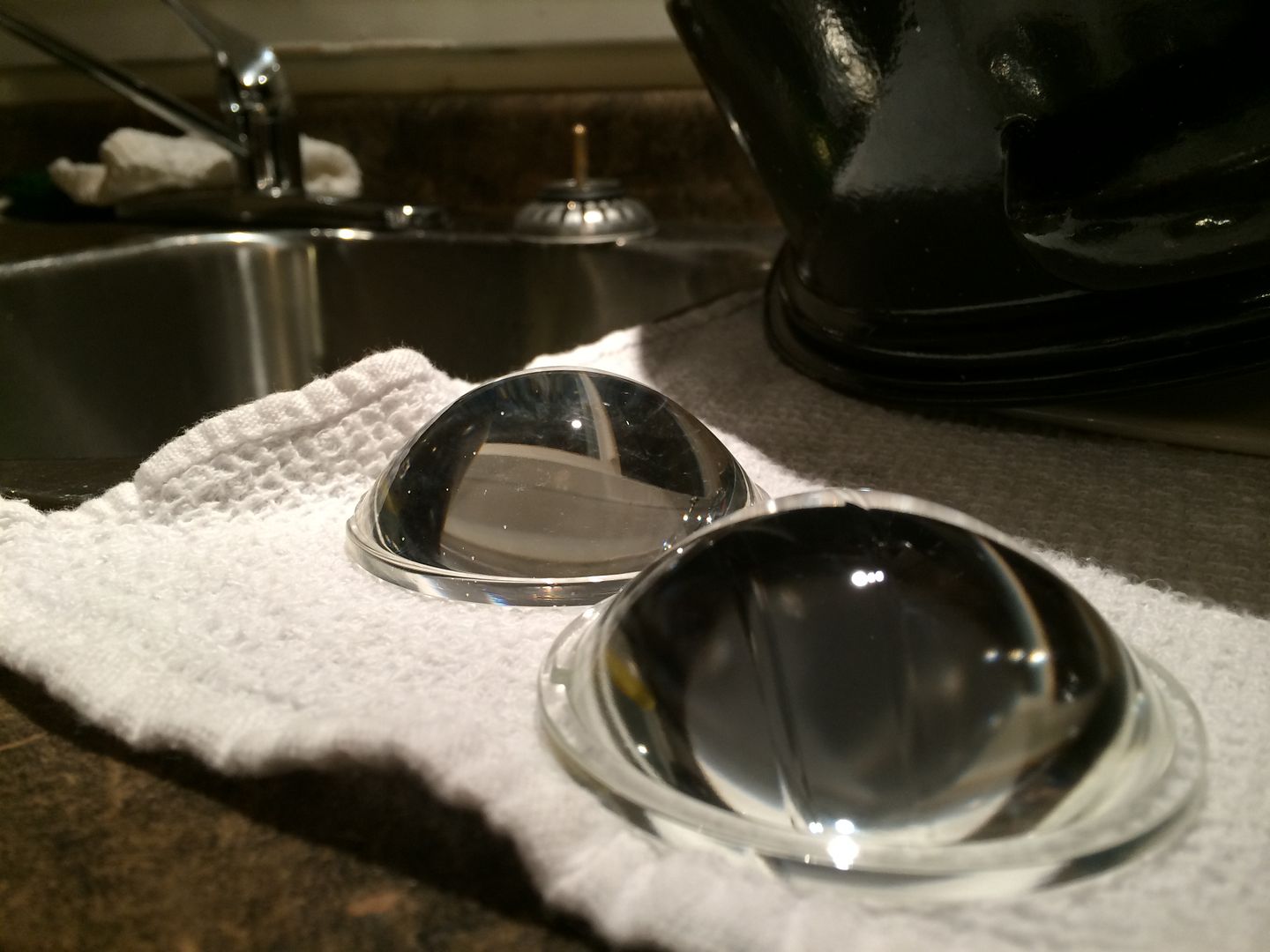 They did require a little mod work to fit the Espec lenses as they are a bit taller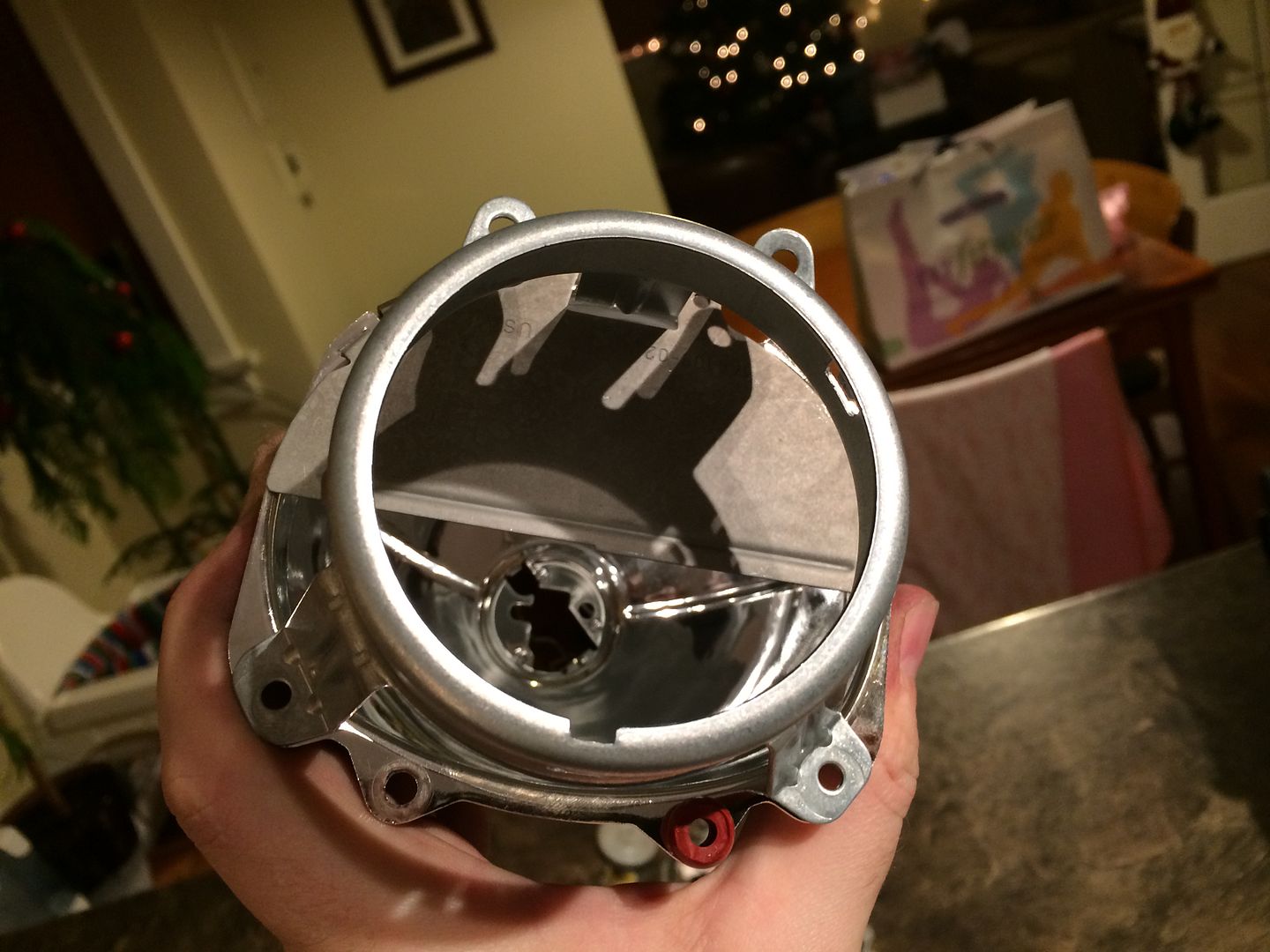 Anyways have them remounted, and they swap for the Espec lenses was bloody worth it. I will post the pix later on, but the cut off and light throw is insane with the new lenses.
09-01-2014, 06:41 PM
Join Date: Jan 2013
Posts: 320
---
Well it is done, bought an Audi '99 S6 Wagon - pick up Tuesday or Wednesday.
Rebuild status, but it is in excellent shape - even better than the wifes A6 Wagon. More extras and a TON of recent maintenance done. Timing belt, water pump hoses etc.
Some paint issues on the hood - a rattle can / 2k clear is easy. Already has factory HID, mint interior yadayda
My showcase MAzda MX-6 will still be on the road for insurance till the end of October, after that she is going to sleep until Spring next year. Sad and happy all at once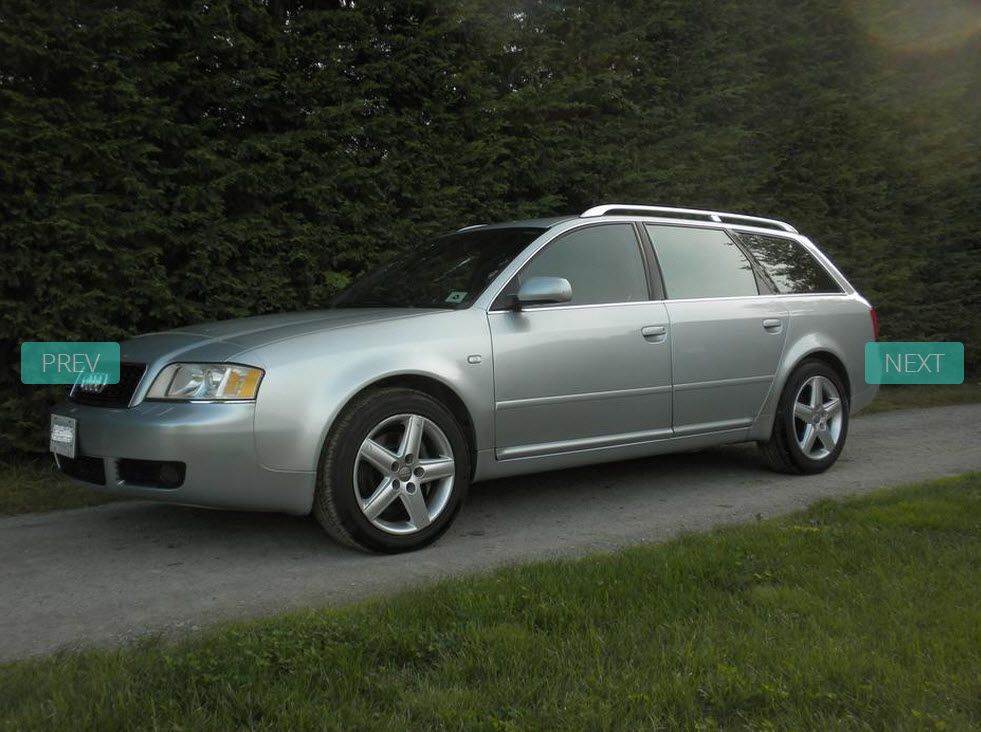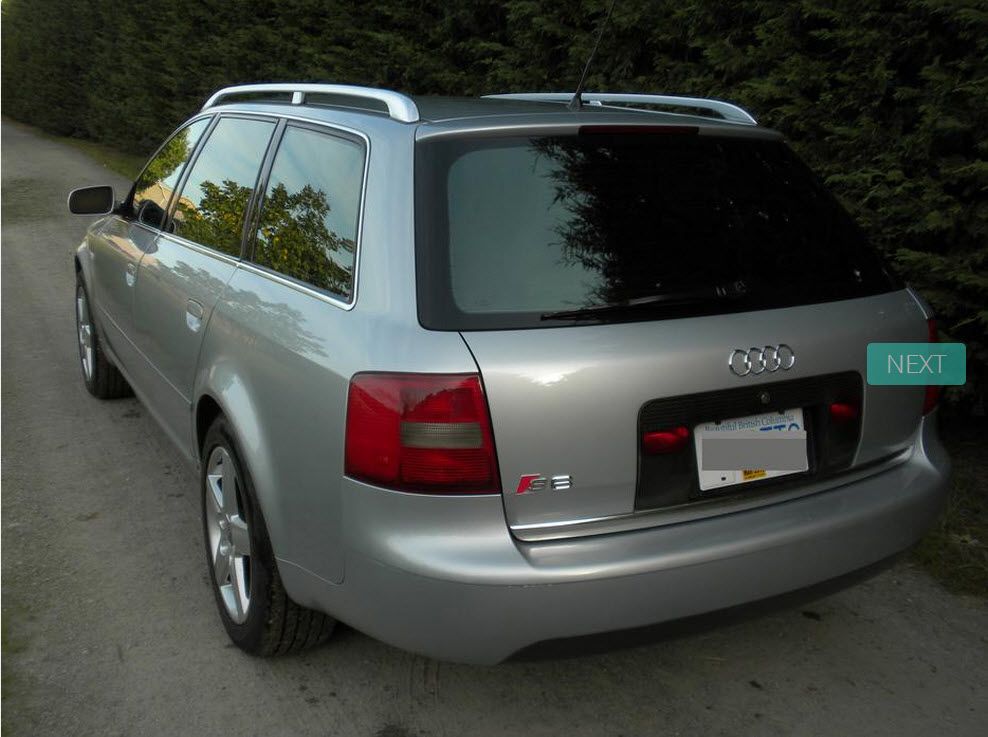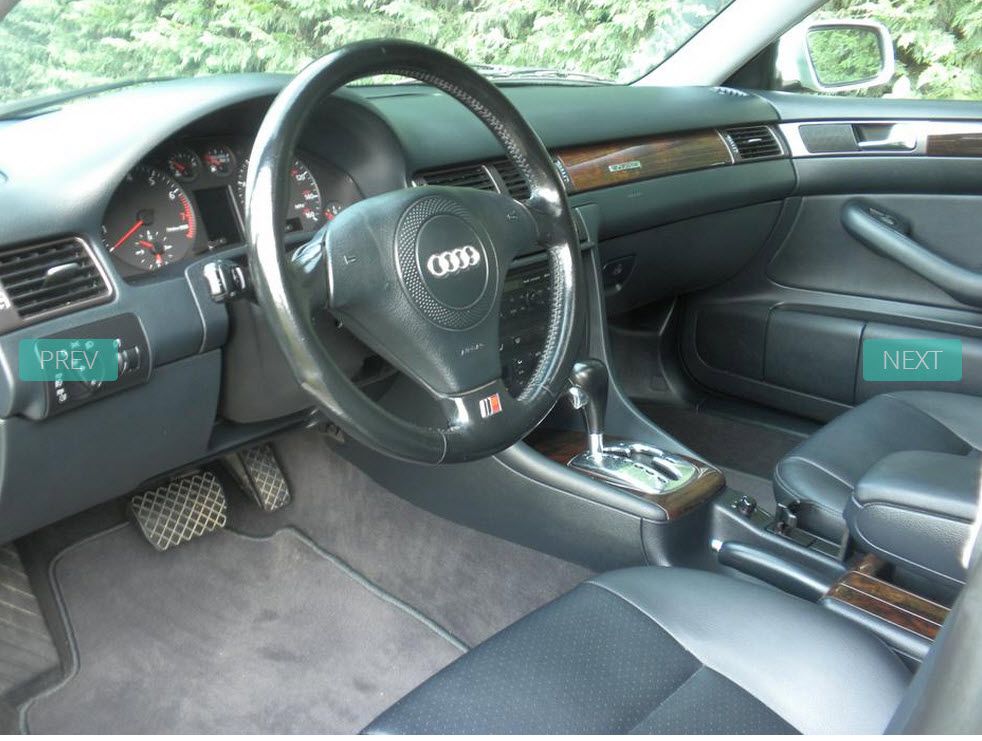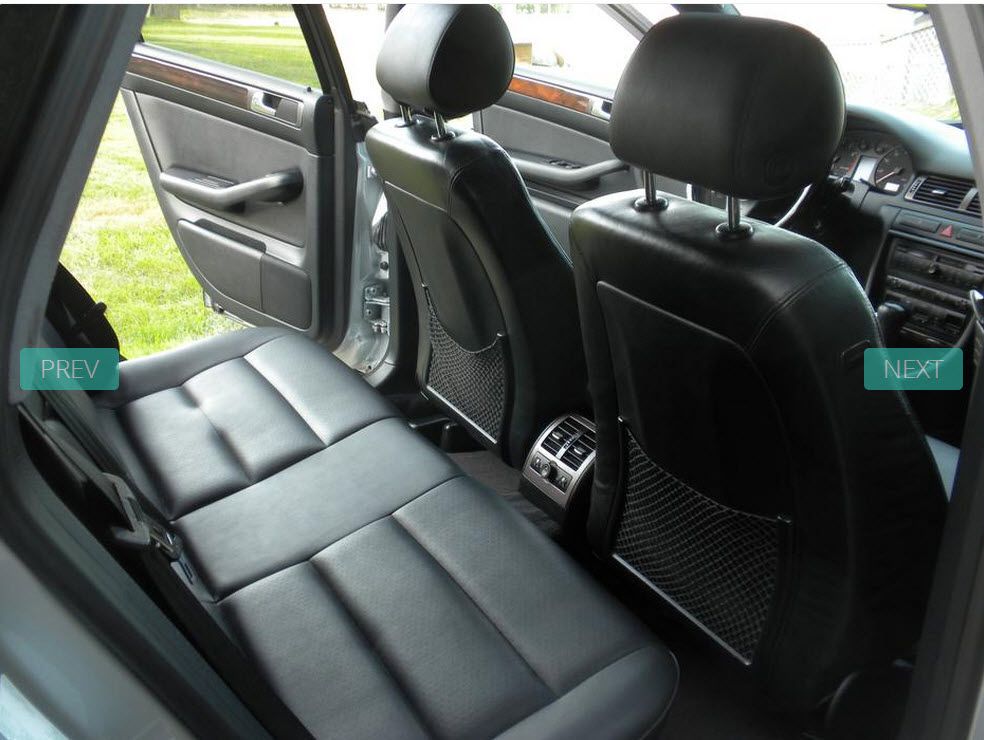 02-08-2015, 06:40 PM
Join Date: Jan 2013
Posts: 320
---
So just a tiny update on this Audi. I am starting to prep the paint for a full repaint and I finally noticed something that should've been obvious

I have a complete facelist conversion A6.

The car does have a rebuild on it and it was manufactured in 99. I can confirm that the hood, bumper, headlights, fenders, fogs, rad are all from a post facelift A6.

Pretty sweet. Additionally the a6 has got the sport suspension, A4 Rims and the big break upgrade

I think that I should highly consider getting an appraisal on it. She is almost a one of a kind
03-15-2015, 11:06 AM
Join Date: Jan 2013
Posts: 320
---
Well back with a new update
tossed the Grey A6 Wagon. I did a direct trade for this
All about the wide hips, big ****.
Needs
- New MAF
- Rear oil leak on engine, suspect cam seal
- new brakes and rotors
- minor body work
Even with the MAF unplugged - it runs damn well. little rich
More updates to come