04 A4 camber kit
12-04-2012, 11:30 PM
Join Date: Dec 2012
Posts: 2
04 A4 camber kit
---
I recently got some Tein S.Tech springs and lowered my A4 by 1.5 inches. I took it to an alignment shop after and they were able to do the back just fine. However it was advised I needed a camber kit for the front because the company they go through doesn't have Audi camber kits. So my question is for a front kit do I need both upper and lower arms or just one set? What brand have you all personally used and not had any issues with. Did I provide all the information needed to get an answer? Thanks
01-30-2013, 01:06 PM
---
I haven't used any adjustable control arms myself, but all you should need is a set of adjustable UPPER control arms. You should then be able to get back to normal alignment specs.
Stern Adjustable Control Arm Kit-Audi/VW
Something like this should fine for what you're trying to do.
01-30-2013, 04:10 PM
---
We have upper adjustable control arms available below!
Click

HERE

to order or for more information.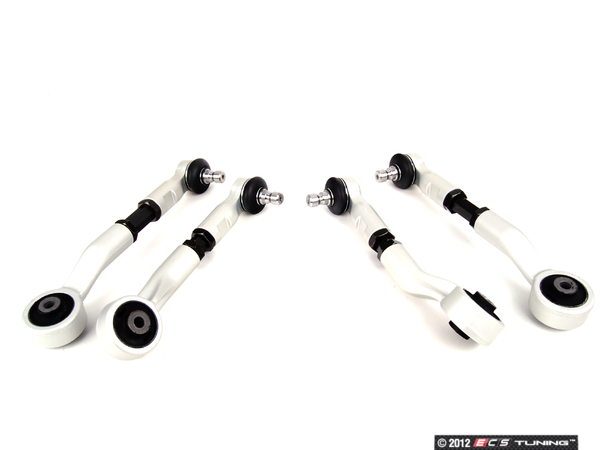 Let me know if you have any questions.
Jason
Thread
Thread Starter
Forum
Replies
Last Post