A4 suspension mods
05-17-2005, 04:44 PM
Join Date: May 2005
Location:
Posts: 414
A4 suspension mods
---
I've got a 99' A4 Q 5spd 1.8T. Originally I was planning on going with koni coilovers and dropping the car about an inch all the way around. However I've started looking into it and I can get H and R sport springs for obviously a lot cheaper and from what I understand I can keep my stock shocks and it won't alter my ride. I'm more interested in a looks and ride than I am handling only because this is a daily driver which already handles pretty well. My question is should I go with the springs or save up for the coilovers? What differences will I tell? Also, I know for Honda's and other imports a camber kit is almost always required. I've never heard anything about a camber kit for an Audi so is one necessary or is there enough adjustment left to align the car without the kit? Thanks!
05-18-2005, 11:19 AM
Join Date: Nov 2003
Location: Columbs, Ohio
Posts: 10,684
RE: A4 suspension mods
---
You should NOT keep your stock shocks. They will wear out within a few months of installing lower springs. Then you'll be stuck changing them out and paying for another alignment. Coilovers are much better because you can change the ride height and change the dampening. Thats a very handy feature if you live in an area that has snow. Camber kits really aren't required unless you are really dropping the car a lot.
05-18-2005, 01:40 PM
Join Date: May 2005
Location:
Posts: 414
RE: A4 suspension mods
---
Thanks Jestnomen! I was afraid of that. I had a buddy who replaced only his springs on his accord and very shortly after replaced shocks. So I'll just hold out for the Koni Coilovers. I know some of Koni's kits have adjustable struts without removing them from the car (I beilieve it's just a twist **** on top of the assembly). However, I don't think this particular setup is offered for the B5 A4s does anyone know?
07-07-2006, 06:33 PM
Join Date: Feb 2006
Posts: 3
RE: A4 suspension mods
---
If you put coil overs on and get it set for, say, 1" lower than stock. Then get it alligned.
How much can you raise it without getting the alignment done again?
Or do you have to get alignment done with any adjustment?

I ask this because I like to rally cross and would like to raise it above stock height for that,
but lower than stock for summer driving and stock for winter driving.
08-01-2006, 11:01 AM
Join Date: Aug 2004
Location: UK (London)
Posts: 573
RE: A4 suspension mods
---
I disagree,
I have H&R spring in my none sport 2.8Q Supercharged A4 and they work fine with my stock shocks. I have run this setup a couple of time on the track with good results. I'm now 2 years down the line and the shocks are still fine, only thing is that on slow dips in the road you get that boat effect.
Now my 1.8TQ with Sport suspension, this is a much better set-up as the Sport shock and spring are 20mm shorter than stock shock so you don't get that boat ride and the shock work much better as they only have another 20mm to take up.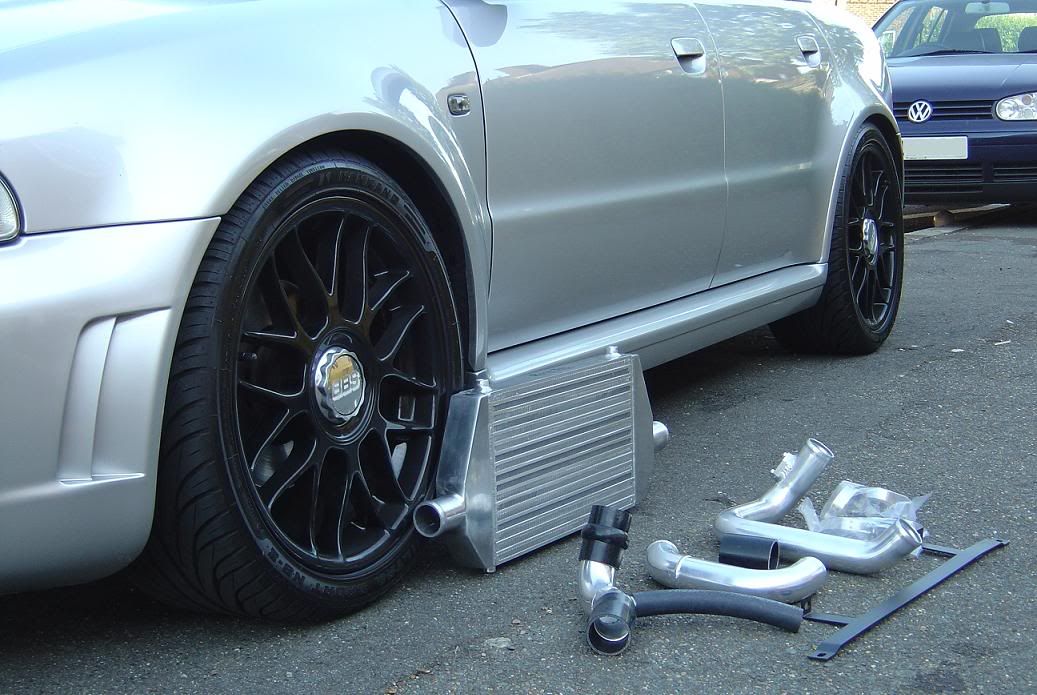 Thread
Thread Starter
Forum
Replies
Last Post