:: ECS Tuning :: NEW!! ECS Luft-Technik Intake System | Audi 8V A3
02-15-2017, 04:20 PM
:: ECS Tuning :: NEW!! ECS Luft-Technik Intake System | Audi 8V A3
---
ECS is proud to announce the all new Luft-Technik Induction System for the Audi 8V A3/S3!
Engineered for exact fitment, install is a breeze; only requiring simple hand tools. Featuring a dual air inlet scoop, airflow is channeled from both sides of the engine bay for maximum available airflow. The main heat shield assembly is perfectly designed to seal against the hood to further stave off engine bay heat to maintain repeatable power delivery.
With reduced turbo lag, stunning aesthetics and maximum power gains, this is THE BEST intake system on the market today.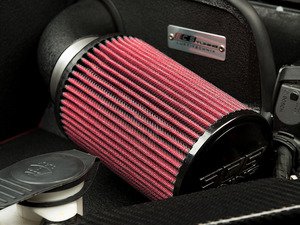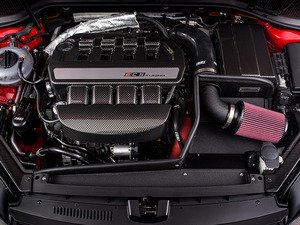 Proven Performance
Maximum Gains: +6.0 Wheel Horsepower @ 5,300 RPM and +6.0 Ft/lbs of Torque @ 5,200 RPM
Peak Gains: +5.0 Wheel Horsepower @ 5,300 RPM and +1.0 Ft/lbs Wheel Torque @ 2,700 RPM
Largest peak HP and Torque gains are between 4,500 and 6,800 RPM for consistent mid to top-range boost in power!
Turbocharger efficiency is also improved by reducing restriction ahead of the compressor, resulting in less boost pressure needed to produce more power. At 6,000 RPM the ECS Luft-Technik Intake made +6.0 WHP over the stock intake system with 1.8psi lower boost pressure.
*Dyno Tested ECS Shop MK7 GTI with COBB Stage 1+ 93 Octane Software, ECS Turbo Outlet and Throttle Body Charge Pipe Kit and Milltek 3.0" Turbo Back Exhaust System*
Click

HERE

to order or for more information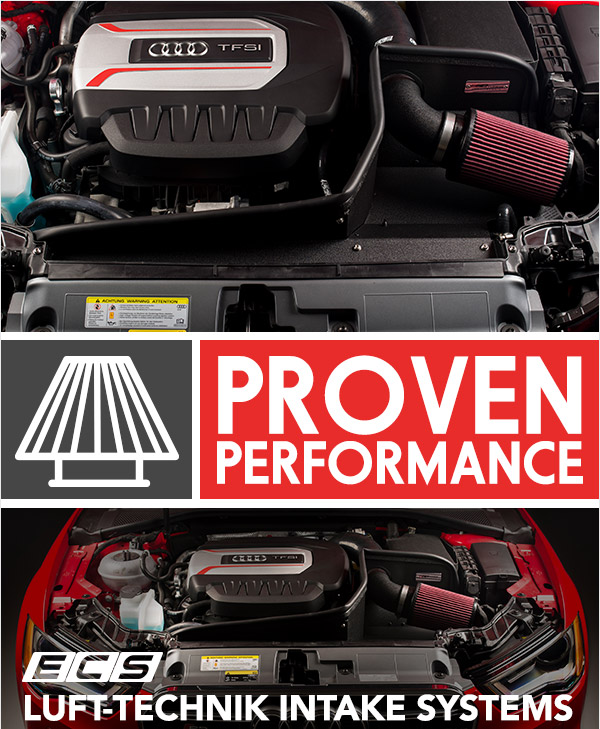 Fits:
Audi 8V A3 1.8T 2014+
Audi 8V A3 2.0T 2014+
Audi 8V S3 2014+
Let me know if you have any questions.
Jason
Thread
Thread Starter
Forum
Replies
Last Post