NEW! ECS B9 2.0T High Flow Catalytic Converter
12-31-2018, 12:13 PM
NEW! ECS B9 2.0T High Flow Catalytic Converter
---
Unleash up to 14 WHP with an ECS High Flow 200 Cell Catalytic Converter!
ECS B9 2.0T High Flow Catalytic Converter


The perfect way to unleash hidden horsepower in a modern turbocharged engine is to upgrade the restrictive factory catalytic converter with a smoother, higher flowing unit.
Ideal performance is achieved through expelling exhaust gasses at maximum velocity through a larger internal diameter and a less-restrictive catalytic converter.
Through multiple design iterations and stringent product testing, we have engineered our High Flow Catalytic Converter to not only free up horsepower but to provide trouble-free installation.
ECS B9 2.0T High Flow Catalytic Converter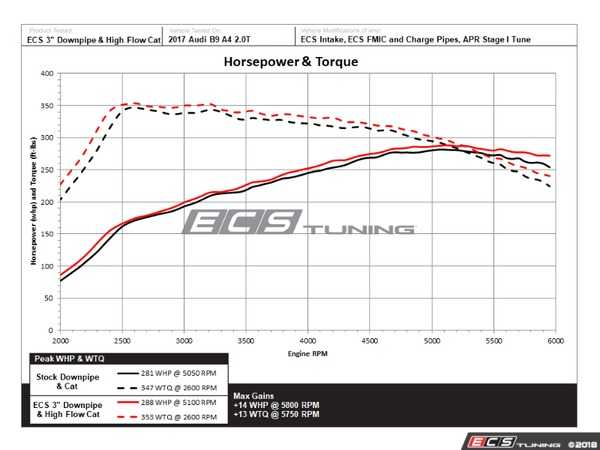 We measured maximum gains of +14WHP and +13ft/lbs of torque on our Audi B9 A4 when equipped with APR Stage 1 ECU software, ECS Kohlefaser Luft-Technik Intake System and ECS Intercooler/Charge Pipe Kit.
Our ECS Tuning High Flow Cat offers impressive real world results. Get yours today and experience the difference!
ECS B9 2.0T High Flow Catalytic Converter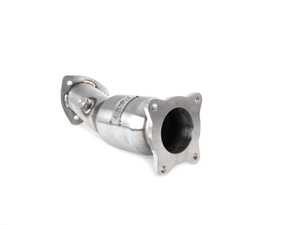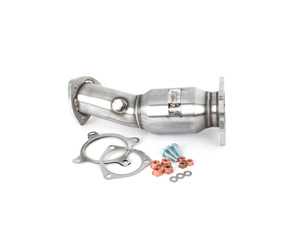 ECS B9 2.0T High Flow Catalytic Converter
Please Note: Aftermarket ECU software is required to keep MIL (Malfunction Indicator Lamp) off and is recommended to maximize performance gains as advertised
Thread
Thread Starter
Forum
Replies
Last Post