Custom S4 Centercaps by 1.8T
09-01-2006, 06:27 AM
Custom S4 Centercaps by 1.8T
---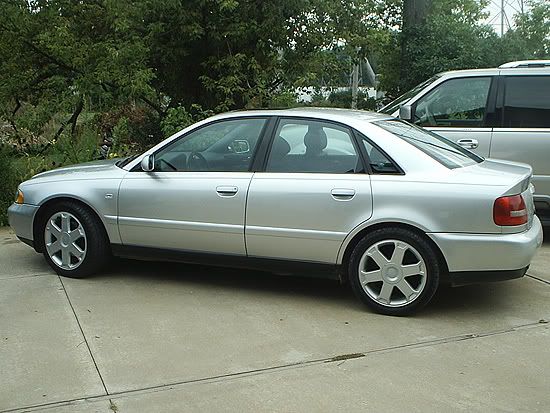 1. buy paint/primer (dupli color-color matches pretty much perfectly with oem color. "smoke(M)DSFM258" is what it sais on the cap. not sure if thats the color code)
2. mask off everything except the center.
3. sand it off with 400 grid paper. now this might be different for your "blank centercaps" but mine have an aluminum base beneath the paint. make sure you sand enough of the paint off so its smooth! dont let the aluminum show or youll have color differences.
4. prime and spray the color on there. once to the right, then turn the centercap 90 degrees and spray again till area is completely covered and looks shiny.
5. let it dry! (i waited till the morning, so let them dry for about 6-12 hours) in the mean time (assuming you have your old wheels) get the center cap audi rings off your old wheels by poping them out of their place. mine were held together by 4 plastic leg thingies that went into the centercap. just push on them from the back and the rings will pop out. when you seperate the rings from the centercap you can now break off these "plastic leg thingies". Soon as you do that, go ahead and sand the back of the rings with some rougher grid paper.
6. Get crazy glue or some insane glue and with a tiny brush, put it on the sanded backside of the rings. then go ahead and apply the rings on one of the blank centercaps that you painted. depress very hard until its virtually cemented on there.
7. put the centercaps on the wheels and enjoy!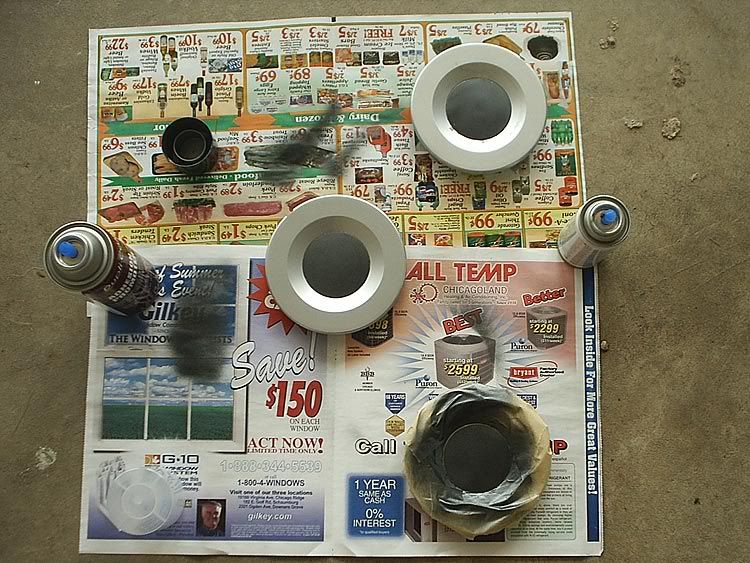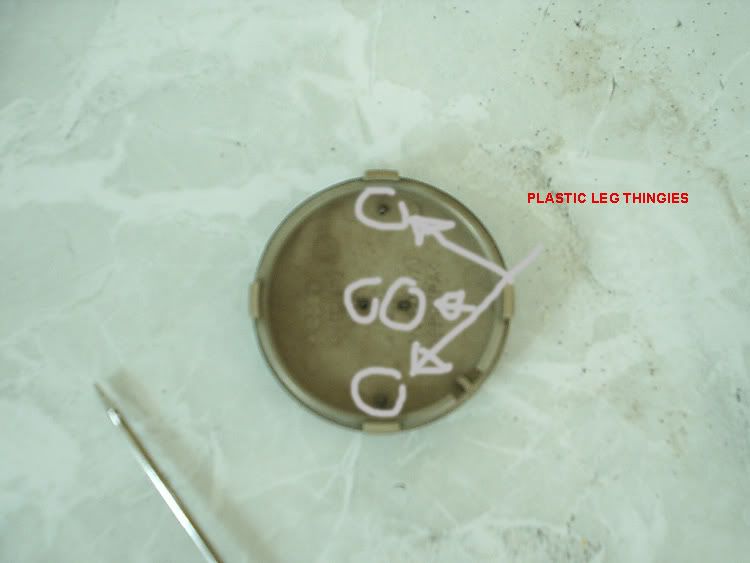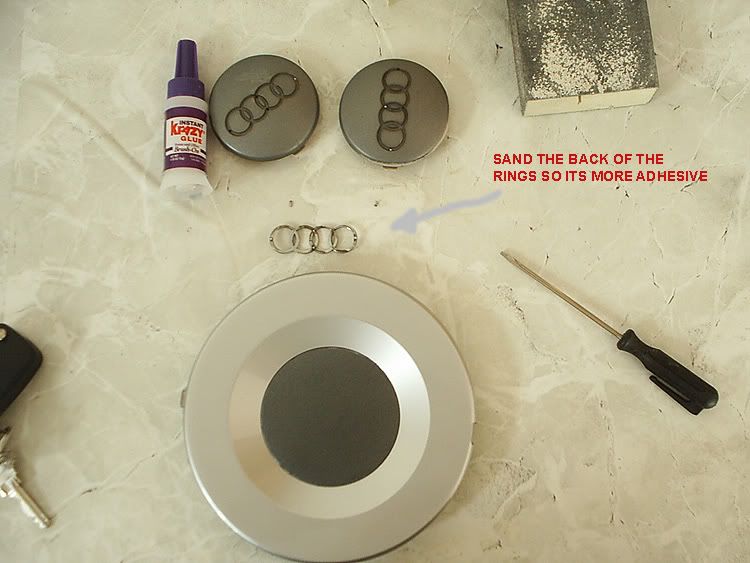 things to watch out for:
1. make sure its completely masked off, the primer will take the factory paint off. Crazy glue will also take the paint off, so when applying make sure the rings dont slide around on the painted portion.
2. do it while its light out. make sure you dont glue your hands together.
3. no need for clear coat.
and this is the car with the moded ones. 1st one is a close up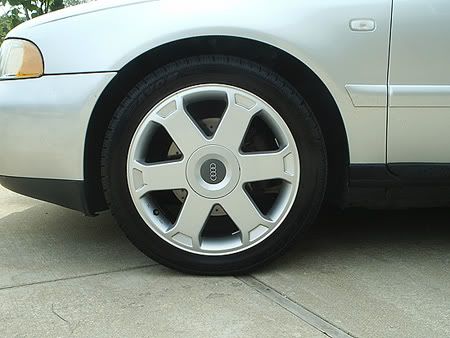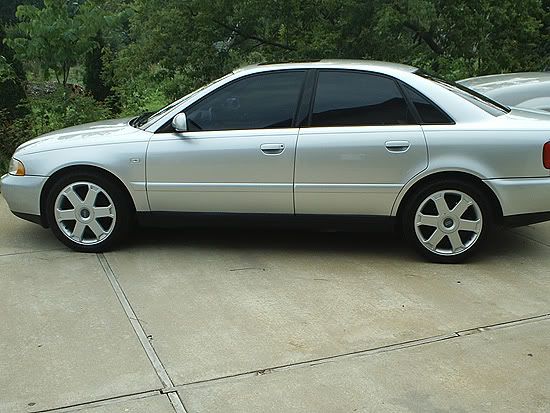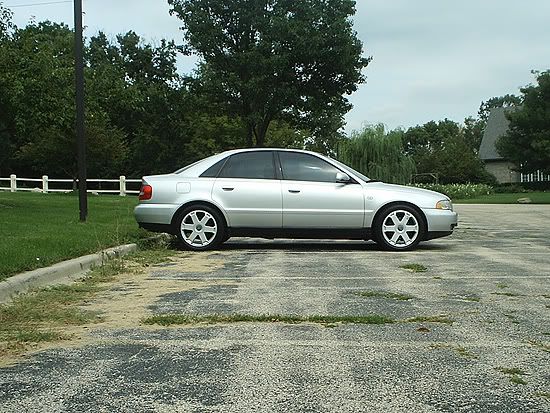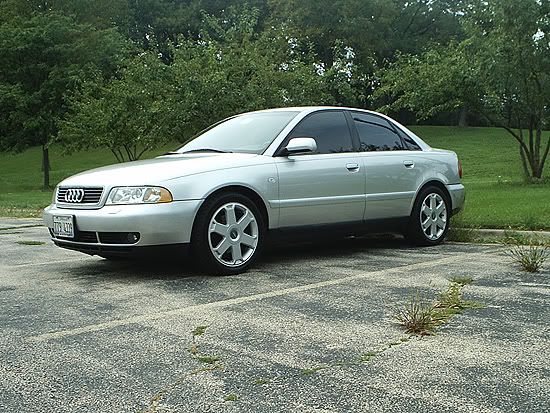 Thread
Thread Starter
Forum
Replies
Last Post