:: ECS Tuning :: NEW!! ECS Tuning Stainless Steel Oil Pan | 8V S3
08-31-2016, 04:53 PM
:: ECS Tuning :: NEW!! ECS Tuning Stainless Steel Oil Pan | 8V S3
---
Worried about rocks & road debris compromising your fragile oil pan? Then this is MUST HAVE PROTECTION!
Fully constructed from T304 stainless steel & 100% TIG welded, this can handle any abuse thrown at it. Compared to the original fragile plastic oil pan found on the MQB platforms, this is serious stuff.
While achieving protection without the sacrifice of ground clearance, we were able to increase the oil capacity by 1-1.5 Liters. This helps extend oil service intervals & maintains more consistent operating temps.
Features
:
11 gauge thick floor section
14 gauge thick wall sections
Full construction T304 Stainless Steel and 100% TIG Welded
Oil Pan Weight: 8.75 pounds
Maximum Height of Oil Pan: 73.0mm
Increased Oil Capacity Over OEM: Approximately 1.0 - 1.5 Liters additional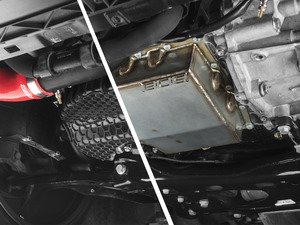 ECS designed & tested, made in the U.S.A.
Click

HERE

to order or for more information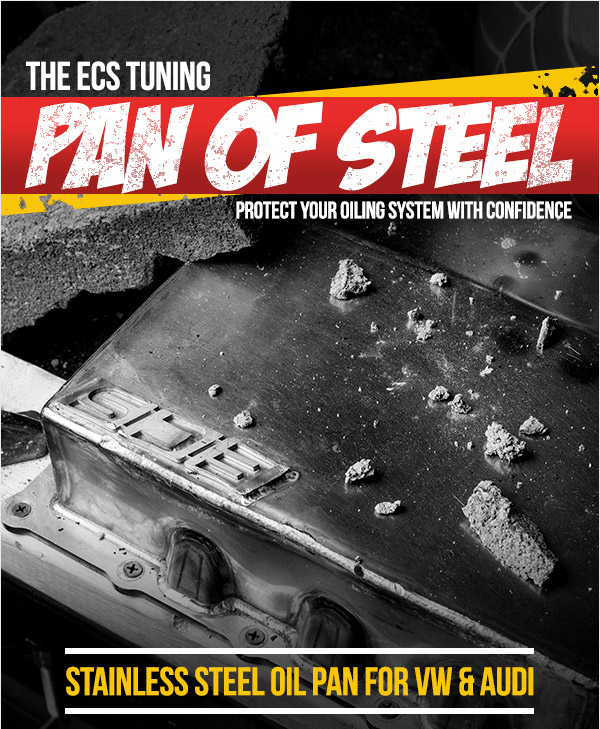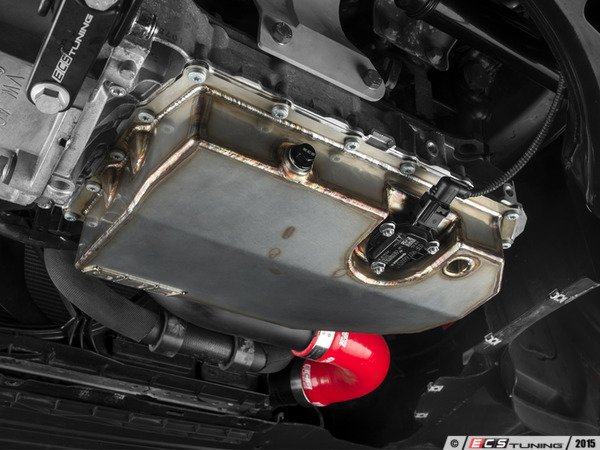 https://www.youtube.com/watch?v=oFbDthnFCgQ
Be sure to check out our ----->
Installation PDF
Thread
Thread Starter
Forum
Replies
Last Post