2.0T oil change how-to, plus ECS Tuning snub install and review
11-18-2005, 01:26 AM
Join Date: Nov 2003
Location: Columbs, Ohio
Posts: 10,684
2.0T oil change how-to, plus ECS Tuning snub install and review
---
Well I finally got around to changing my oil for the first time. I must say it was a lot more difficult than on my old 2.8. Lets get started...
Filter: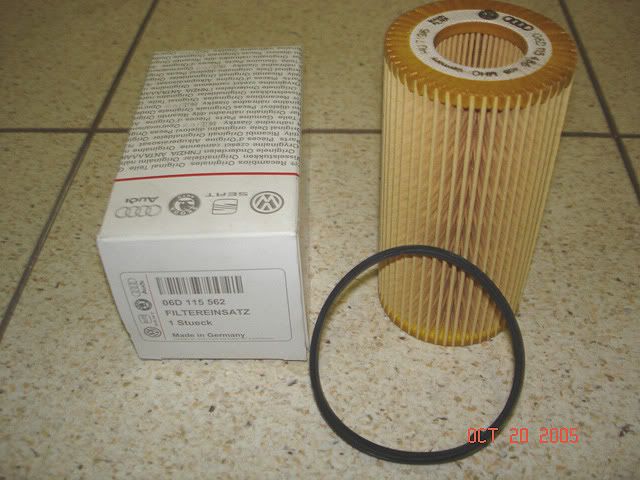 4.8 quarts Castrol Syntec 5W-40: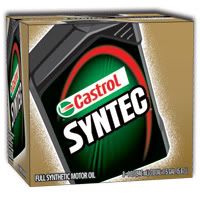 First remove all of the hardware required to remove the two underbelly pans.
There's a lot of those suckers!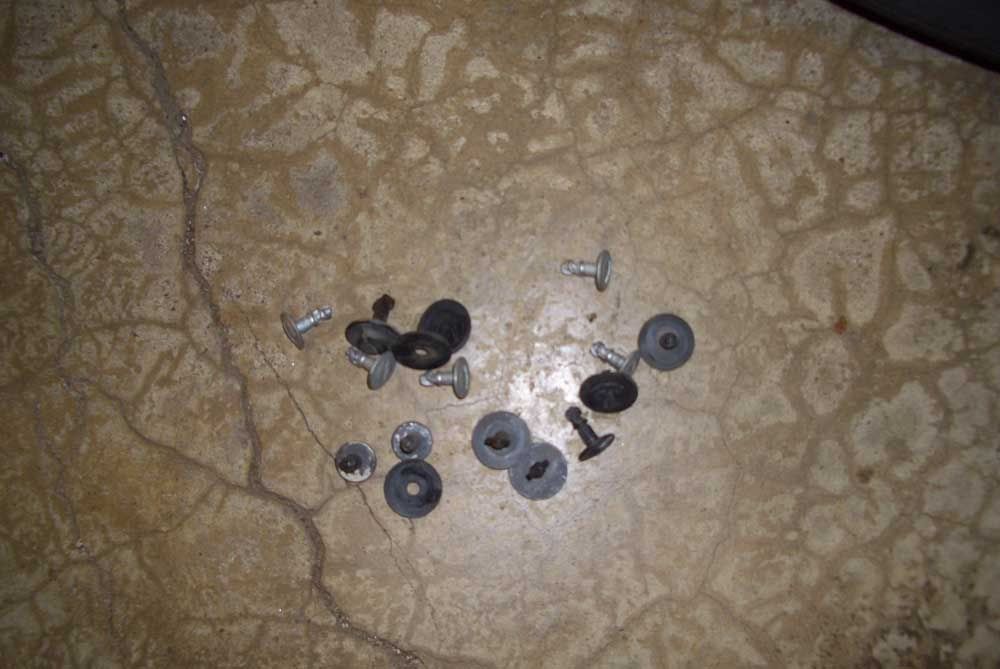 Open the oil filler cap in the engine bay next.
On the underside of the engine is the oil drain plug.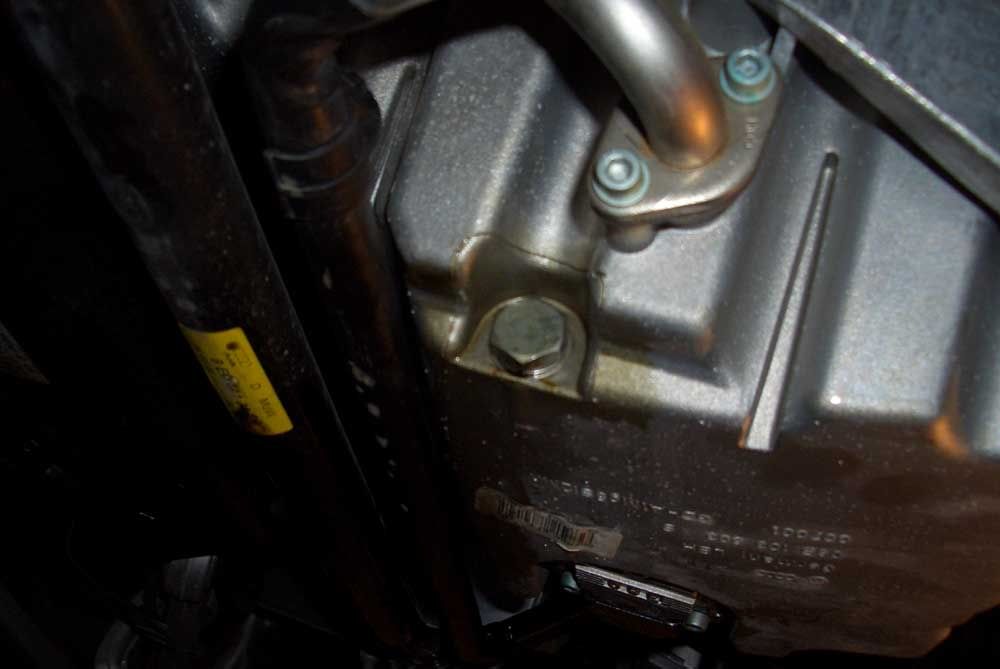 After you have the oil drained, now comes the fun part. Audi decided to change the oil filter to a canister style setup. I guess they have a special tool to drain the oil out of the bottom of the canister, but it's optional really. I got by just fine without it. There is a little dust cover that reveals the valve an Audi tech would use to drain the oil out of the bottom of the canister. I suppose I'll invest in the tool eventually. It does cut down on the mess.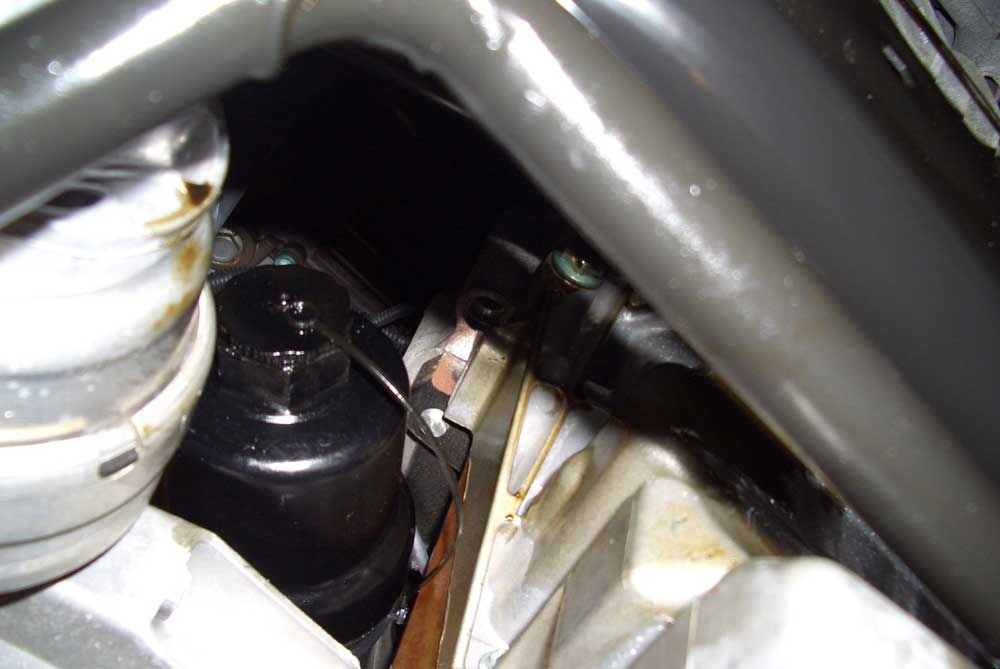 Next I removed the canister by getting a very large adjustable wrench around the end of the canister. There is very little room to do this, but it works best to do it from the top of the engine bay reaching down.
Canister valve: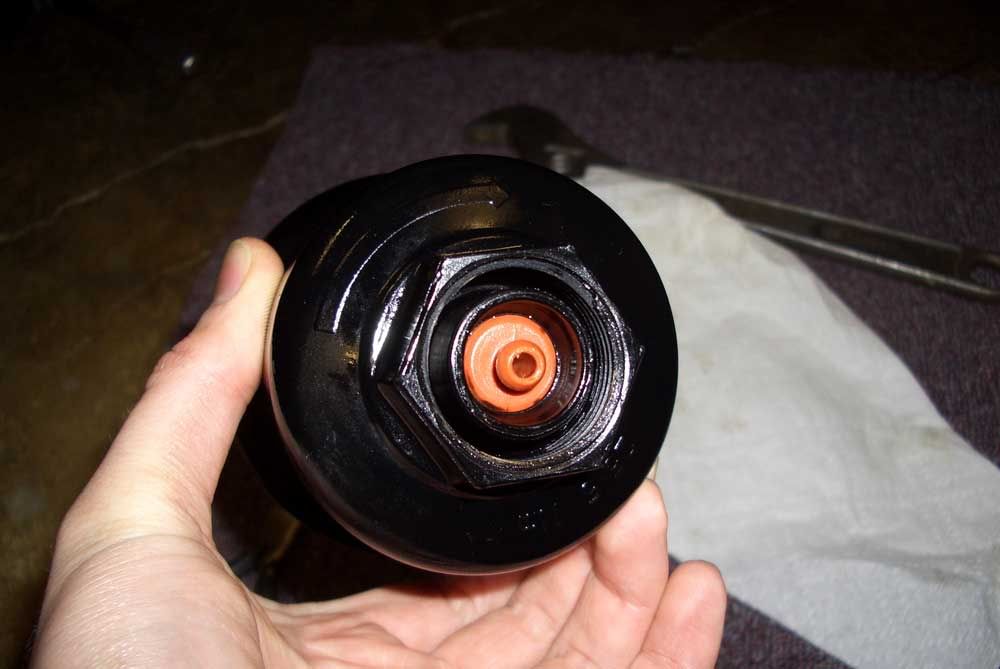 Canister removed: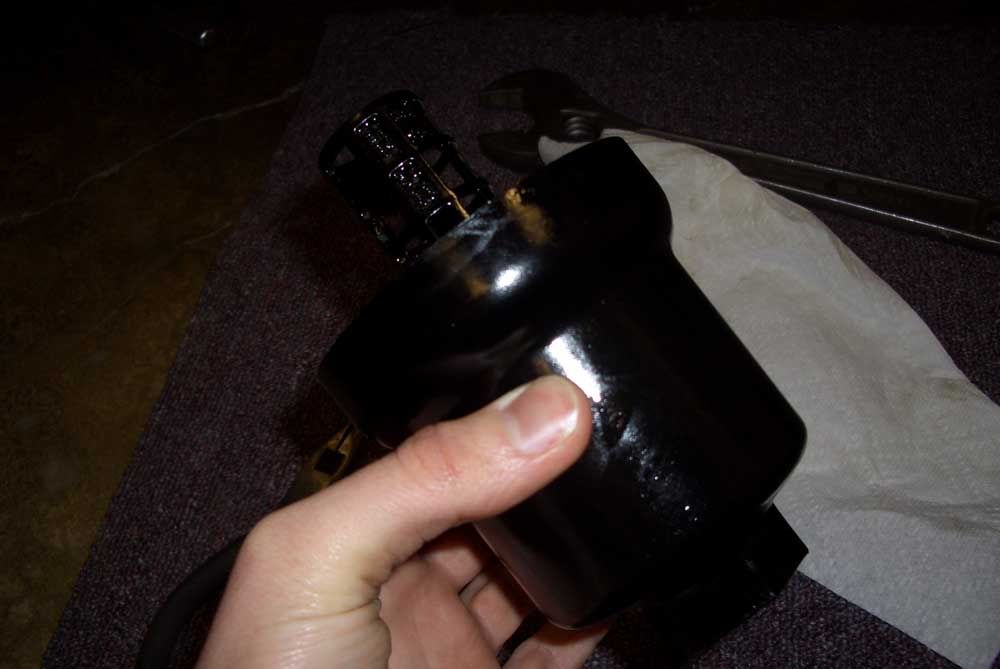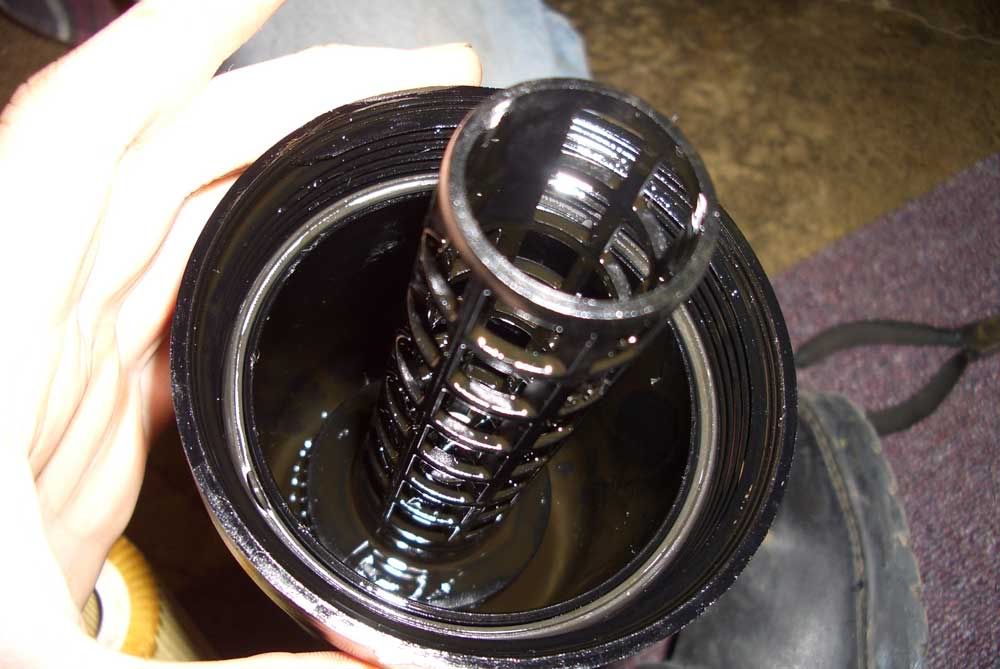 Next replace the gasket inside with the one provided in your new oil filter. It fits in the groove on the inside.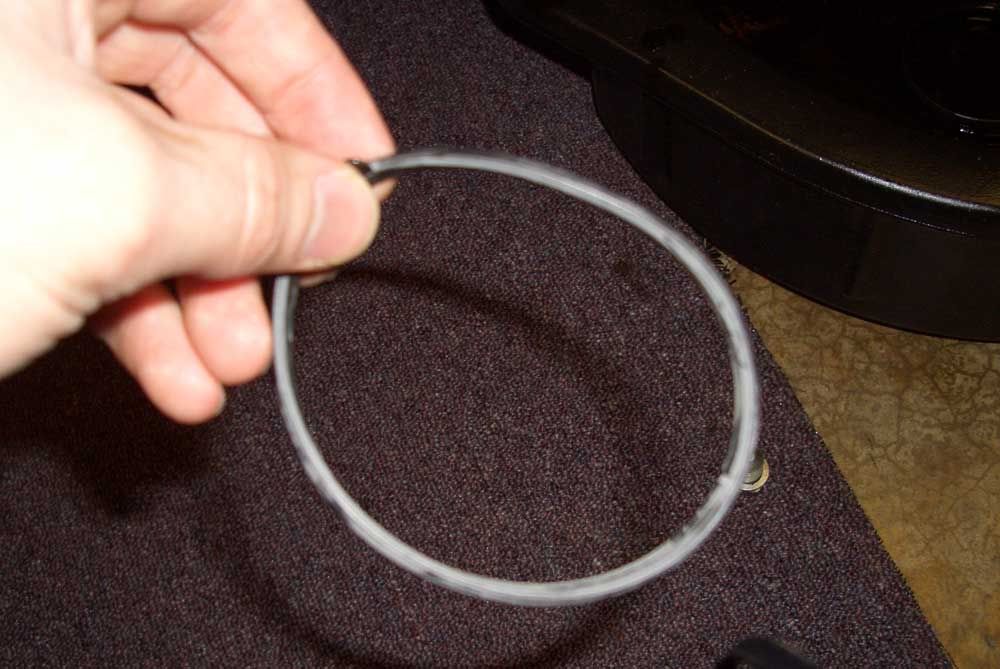 Old filter: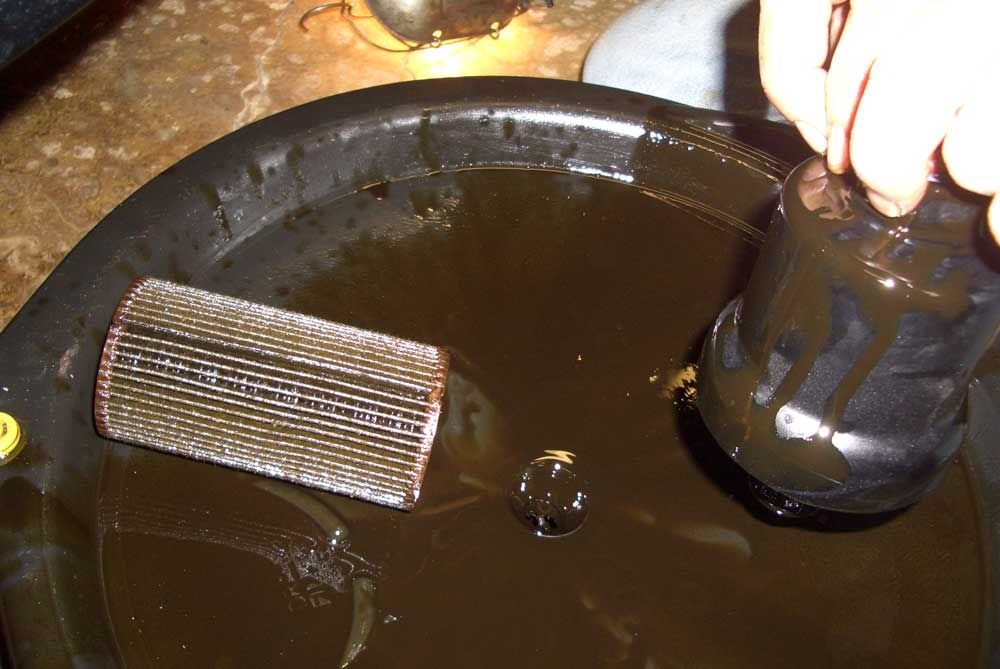 The rest of the process is pretty much the reverse. Install the new filter media and canister and tighten it down.
After the filter canister is installed refill your oil.
================================================== ===========
================================================== ===========
Next up is the ECS Tuning snub mount.
Here's a pic of the OEM Audi mount: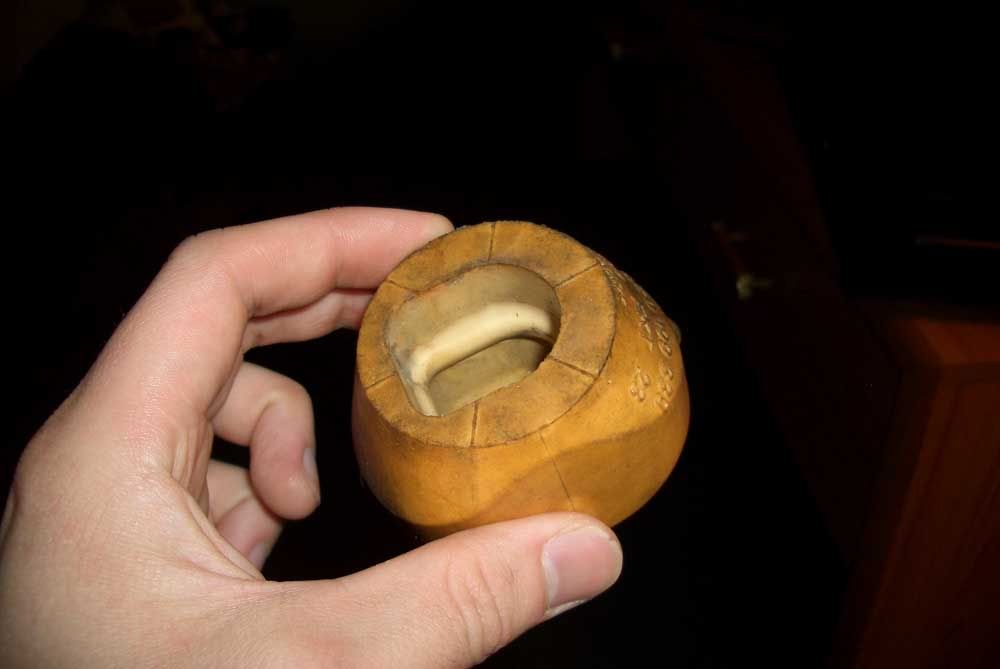 It's very spongy and soft. I can see why my car would shift kind of sloppy. The install was very easy since the panels were already removed from the oil change.
Here's the new snub. I had to use a little white lithium grease to get it onto it's post. I also used a vise to coax it over the post's hump.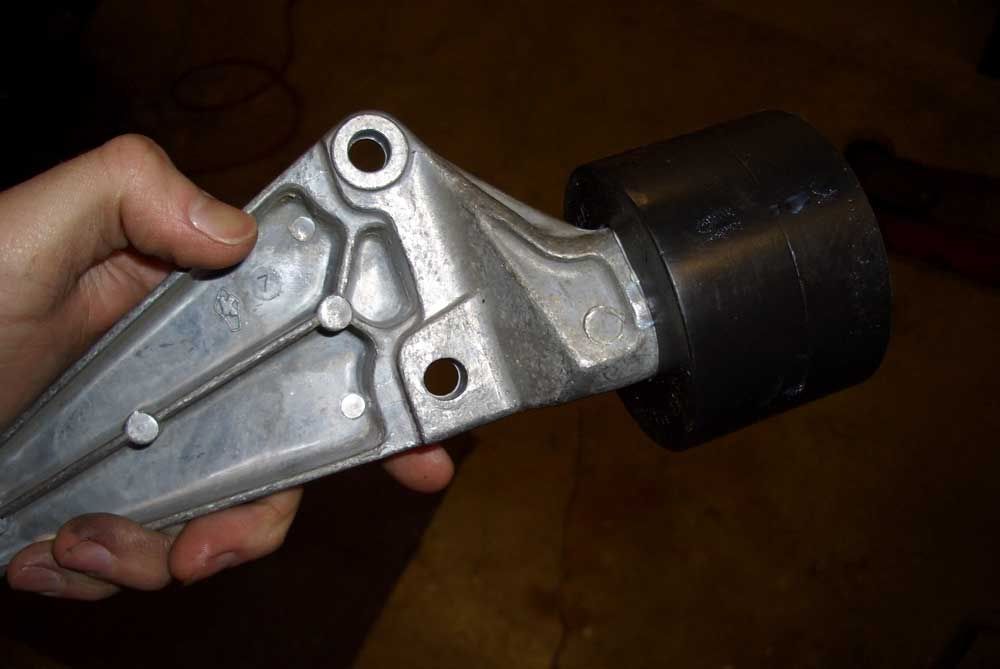 It's really only 3 bolts to remove and three hex heads as you can see. Once I had the bolts threaded I started the car and let the mount settle in. I then tightened them down. No vibrations that people complain about with the APR snubs. I wasn't certain if I would be able to tell the difference. But I can tell you that I do. The OEM snub is much to soft. Now when I shift I feel more connected to the car and shifts are smoother and less soft feeling. It's hard to explain. All in all I think it was worth the price.
Anyway sorry this is so long. Hope it helps someone.
Thread
Thread Starter
Forum
Replies
Last Post