How to replace your thermostat (AEB)
04-28-2008, 07:32 PM
How to replace your thermostat (AEB)
---
Difficulty- 2
Tools Needed
[ul][*]6mm allen wrench/socket[*]13mm socket[*]10mm socket[*]Socket wrench[/ul]
The thermostat is on the bottom drivers side of the engine, just behind the water pump, which is number 4 in this diagram
So jack up your car and remove the belly pan if you still have it.
Now drain the coolant through the drain plug on the bottom driver's side of the radiator. There should be a red or black plug with a + sign on it. If your not changing your fluid, just drain it into a container and pour it back in after your finished.
Here's a pic of what its actually gona look like. For reference, that is the oil drain plug in the bottom right of the pic.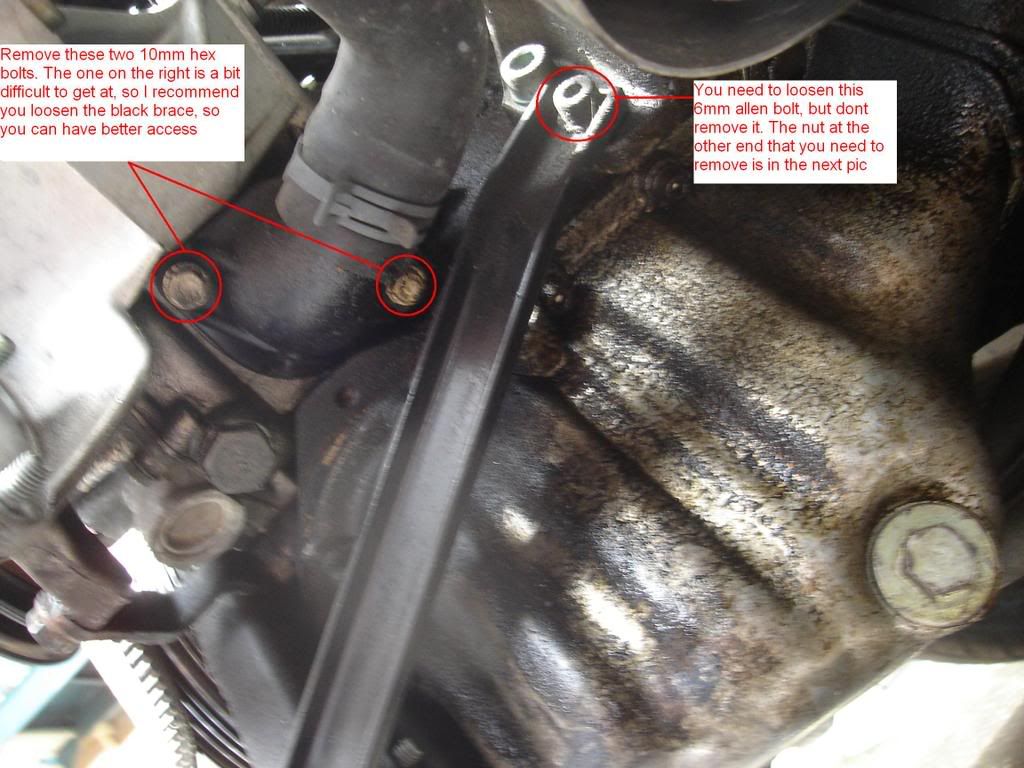 Now that the bracket is out of your way, you can remove the two bolts and take the thermostat cover off. Then just swap out the thermostat and o-ring and put everything back together reverse of how you took it off and refill your coolant.
Thread
Thread Starter
Forum
Replies
Last Post